Andrew Connectors and Cable
I carry a complete line of andrew cable and connectors. Some of is new and some is from trhe surplus market. My stock rotates weekly so check back here often for something you might need or want. I f you are looking for a particular item , please feel free to E-MAIL me at:
e-mail WA8WZG@WA8WZG.NET
Cables in stock: 1-5/8 " LDF7-50A up to 300' lengths
1-1/4 " LDF6-50a up to 250' lengths
7/8 " LDF5-50A up to 200' lengths
1/2" LDF4-50B up to 100' lengths
1/2" superflex up to 500' lengths
1/4 "and 3/8 "asst. lengths to 50'
I also have a large selection of 1/2 " superflex
Jumpers with male to male "N" connectors on them.
These are good for jumpers around relays , switchboxes.
Rotators, and any place a tight bending radius is needed.
This cable is capable of handling 1.5 kw thru 432 and up
1kw intermittent service at 1ghz. Its high frequency
cutoff is around 14 ghz.
Also, I have an excellent selection of 1/2 inch ldf-4 foam
hardline that is great for phasing lines or LOW loss
jumpers around the shack. I can custom cut any cable to
length and can TDR it if you want matched cables for an
array.
Connectors: I have in stock a good selection of
1/2" ldf and 1/2" superflex male and female type"N"
7/8" ldf5 male and female type "N"
1-1/4 ldf6 female type "N"
1-5/8 ldf7 female type "N"
Also some asst. AIR and OLDER SPIRAL TYPE
At present I have some 7/16 DIN type "spinner " for 1/2
7/8 and 1-5/8
Waveguide: I have some EW-52( 6ghz) lengths to
125' plus some wave guide connectors for the same and
some EW-63 which works on 6 and 10 ghz plus
connectors for the same.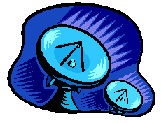 Dish Antennas I have a good selection of
3 foot spun aluminum and 2 foot spun aluminum, plus I
the chaparral feeds for 10 ghz that N1BWT describes in
his article!!!
ANY QUESTIONS ON PRICE OR PRESENT
STOCK E-MAIL WA8WZG@WA8WZG.NET
back to the WA8WZG HOMEPAGE